Healthy fuller hair is fleeting for many people in this day and age. Health challenges, hormone levels and other issues can lead to depleting, thinning unhealthy hair and hair loss. Even those endowed with gorgeous locks want to protect them with good quality hair products, and so the niche is a huge industry.
Natural-based, safe and pure products do exist and are being developed and produced by several companies. One that stands out that will address here is relatively new and goes by the name MONAT.
Hair loses essential oils as we age
Oil glands shrink over time. Youthful chemistry allows oil to easily move down the hair follicle, but as we age, we simply don't produce as much oil. The older we get, the more important it is for us to add oils to return that necessary moisture and maintain healthy hair; the key is to know which oils are helpful, not harmful.
Natural Hair Care Products
MONAT's invigorating proprietary blend of 11+ unique molecular ingredients,  includes vitamins, minerals, antioxidants, beta-carotene, omega-6 fatty acids, nutrients and amino acids, suitable for all skin and hair types. These ingredients have been proven to mimic the body's own natural oils to reduce hair thinning, prevent oxidative stress, and add volume and shine.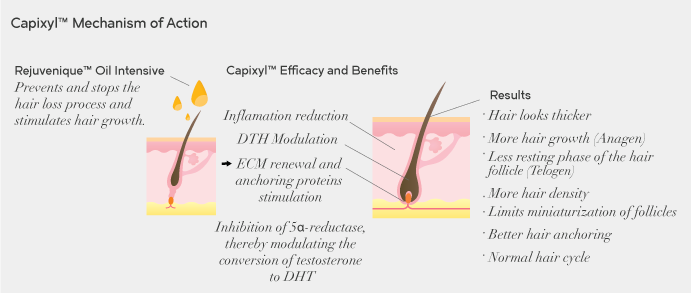 Benefits:
-Protects natural and synthetic colouring as well as gray hair.
-Absorbs high amounts of UVB and UVA light.
-Penetrates the hair, allowing it to protect both the cuticle and the cortex.
-Helps to smooth the cuticle for less damage and breakage.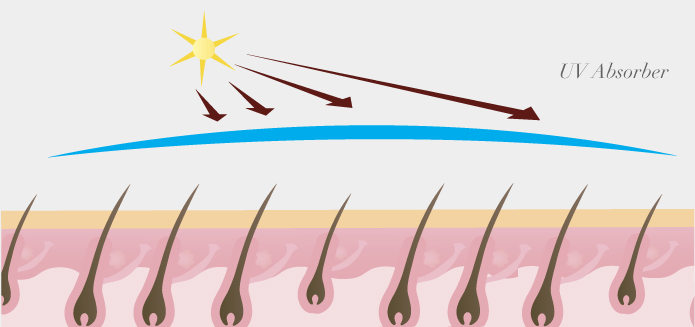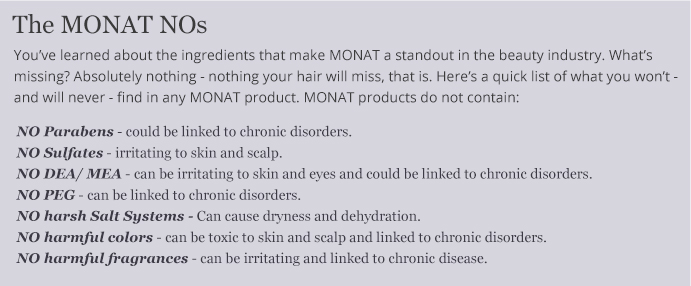 The Monat Business and Product Video
Order MONAT Product or Join as Market Partner